Prom tickets on sale now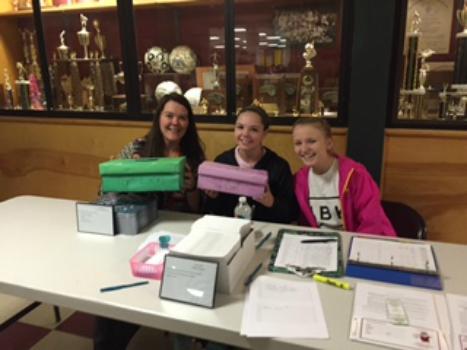 Prom season is here once again with an "Arabian Night" theme planned for the juniors and seniors of LHS on May 7 at the Sheraton in Springfield.
Tickets are being sold now until Mar. 18 in the hallway outside of the cafeteria during all three lunches. The cost is $75.
The food options include lemon glazed chicken with rice pilaf and seasonal vegetables, baked scrod with rice pilaf and seasonal vegetables, and vegetable lasagna. Students choose their meals when purchasing tickets.
Along with the dinner options students are encouraged to tell the volunteers selling tickets who they will be sitting with. Tables are being arranged in groups of eight. You may buy your ticket before the other members of your group but there are no promises that you won't be seated with unexpected guests. Seats can't be reserved.
People under 21 who don't attend LHS are allowed to go to prom but the LHS student bringing the guest must fill out a guest form.
One thing that may disable students from buying their tickets is their debt of class dues. All class dues must be paid in order to buy your ticket. These dues can be paid to your class advisors.
Lastly, students are asked to fill out their nomination choice for "Top Lion" of their class. The "Top Lion" title will be replacing prom kings and queens this year.
"People should go to prom because it will be a fun time with all of your classmates," says Prom Committee member Marisa Lombardi.