Boys swim team wins first meet in two seasons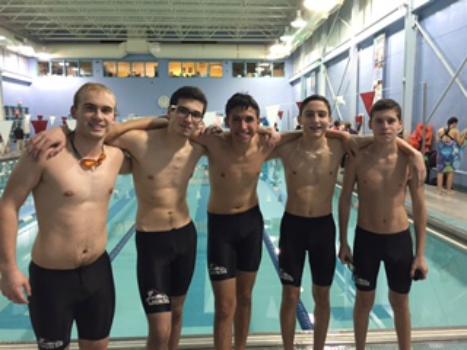 The varsity boys swim team won their first meet in two seasons against Holyoke 52 to 51 on January 12.
After the class of 2014 graduated, the boys team was cut in half. The team now only has five swimmers: juniors Nate Feliciano and Kyle Beaudette, sophomores Ryan Goncalves and Jacob Fialho, and freshman Adam Dacruz.
Due to the team's size it is difficult for the boys to win meets because meets are scored with a point system. So if they only have one person swimming and three people are swimming from the other team, the other team gains more points. But the boys pulled out the win against the nine swimmers on the Holyoke team.
"I think everyone did a great job," says captain Feliciano, "Everyone gave 100 percent and I'm proud of my boys."
While this is only the boys first win they aren't in last place. They are fifth out of seven in their division, in front of Sci-Tech and Holyoke.
"I'm extremely proud of the boys team because they worked really hard for this one and they got it," says coach Christine Callahan.