LHS participates in Black Out Bullying Day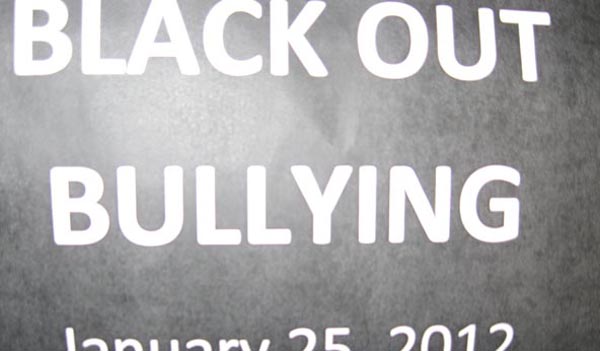 Ludlow High School's students and staff alike wore black on Jan. 25 to raise bullying awareness on No Name Calling Day which was designated by Governor Deval Patrick.
"In my role as Governor and as a father of two daughters, I firmly believe that every child should come to school knowing that they are safe and free from bullying," said Patrick.
He chose Jan. 25 to promote bullying awareness and encouraged students to wear black as a sign of commitment to "Black Out Bullying."
"No Name Calling Day will remind us of the type of vigilance we should exhibit everyday to ensure our students are free from the dangers and distractions of bullying," he said.
LHS's Superintendent Mrs. Donna Hogan made Black Out for Bullying a district initiative and asked all Ludlow schools to do something to support our bullying initiative that we started last year.
"By wearing black it shows [that] students won't partake in bullying and support the cause," said Principal Lisa Nemeth.
Nemeth hopes that students realize bullying is an issue and that they don't do it.
Senior Julia Jarvis agrees with Mrs. Nemeth.
"I just think that bullying is a ridiculous thing and you're pathetic if your going to make fun of someone else, so I wore black to support the awareness of bullying," she said.
As of now, according to Nemeth, LHS has a bullying problem similar to other suburban school's in the area.
"[Bullying] affects individual students and it makes them feel not supported, inferior, depressed, lowers their self esteem, and  anxious at school," she said.
She stated that we do have some bullying problems at LHS but nothing serious, and they are typically resolved through mediation.
She feels that LHS's staff and students can prevent and stop bullying by "being good role models and modeling appropriate behavior."
"Bullying day was successful," said Nemeth. "Judging from the lunchroom a majority of students took a stand against bullying and wore black."
About the Writer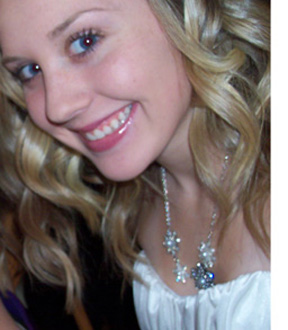 Samantha Godding, Editor-in-Chief
 

Samantha Godding is whatever you see her as, crazy, loud, outgoing, funny, athletic, sarcastic, stubborn, opinionated and possibly one of the only...