Senior accepted to Teen Vogue's Fashion U program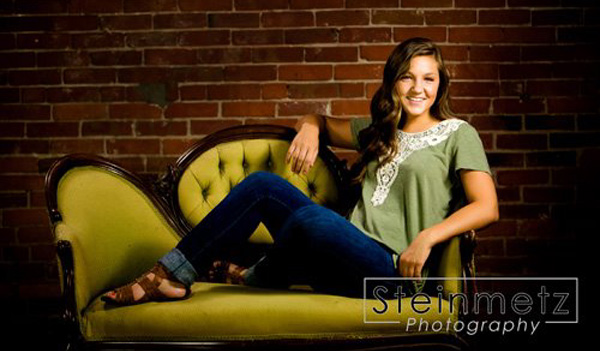 Out of thousands of students nationwide LHS senior Kristen Bousquet was one of the 500 students accepted to Teen Vogue's Fashion U program where she'll spend the weekend of Oct. 21 in New York City with all the other chosen fashionistas where they will attend multiple seminars, get acquainted with tons of designers, and so much more.
The students who applied had to go through an online process full of questionnaires and requirements on the Teen Vogue's website http://teenvoguefashionuniversity.com.
"I had to submit tons of information on why I would be a good candidate, and why I should be chosen. I had to submit some pictures and examples of some sketches and my designs,and answer questions such as (what would this program do to help me grow as a person)," said Bousquet.
Once Teen Vogue decided on who would be the lucky few to attend, the students picked which seminars they would like to visit and what activities they would like to attend while being in the big apple.
"The seminars I chose were Michael Kors, Ally Hilfiger, Lulu Frost, Howard Murad, Eddit Borgo,Woman's Wear Daily, and Amy Astley," said Bousquet.
Once the classes are selected the attending students must pay for a ticket, which is $275 and bought online, and covers them and a guest for the following activities:  seven seminars held on Saturday Oct. 22  either in the TEEN VOGUE building (in Times Square) or across the street at the Hudson Theatre, a bag filled with great gifts from TEEN VOGUE and their sponsors, and two tickets to the Friday night kick-off event.
"I am so excited to meet amazing designers that I have looked up to for years, I can't wait to learn from my idols and meet other people who love fashion just as much as I do, and obviously the parties and goodie bags are something to look forward too!" said Bousquet
The Friday night kick-off event will feature an exclusive party at Top Shop and at H+M. During this time the students will be able to interact with designers and take pictures that could be displayed in an issue of Teen Vogue. Saturday night after the seminars there will be little mixers to get to know everyone better.
A dream of Bousquets was always to work in fashion and with having this opportunity with teen vogue for a weekend is a step in the right direction.
"After this weekend I can be ahead of the game with experience in the fashion industry and have something unique and honored on my resume," said Bousquet. "If I were to apply for a Teen Vogue internship, I have the privilege of saying I was one of the 500 students out of  thousands who applied to their Teen Vogue U program. It would mean the world to me because Teen Vogue would now know my name."