"Joshua Desforges Challenge" to raise money for memorial, scholarship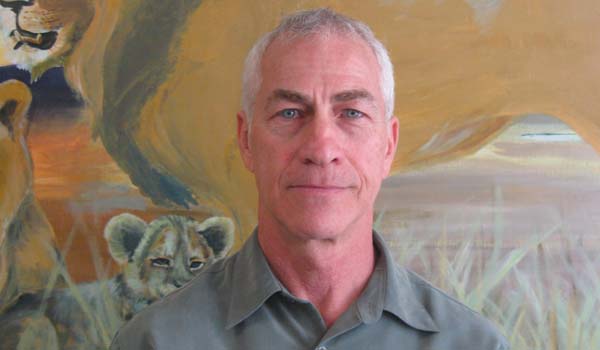 Ludlow High School attendance officer Thomas Cote, along with the help of student council, organized the Joshua D. Desforges Physical Challenge in honor of Sgt. Desforges, a Ludlow graduate who became a United States Marine and died in action on May 12, 2010. Money raised will be used to erect a memorial and create a scholarship.
The challenge will be held on May 19 in the gymnasium from 2:00 p.m. to 3:00 p.m. Participants must pay $5 and spectators must pay $2 at the entrance.
The challenge last year was titled the "Cote Challenge" which was a push-up challenge where students went up against Cote.
"This year the challenge is a whole-body physical fitness challenge, including sit ups, push-ups, pull-ups, and a plyometric competition. The Marines are even bringing a pull-up bar," said senior Jennifer Auger, who is helping to organize the event.
Challengers must perform these exercises and keep pace with Cote. Anyone who lasts one hour has met the challenge.
Cote said that the competition is open to students and town employees, including teachers, police officers, and fire fighters. The competition so far has attracted 20 competitors.
"I am excited to compete in this competition. I am an athlete and we have an advantage in competitions like this. So no athlete has any excuse not to participate. Everyone should support anyway they can," said senior David Clark.
Teachers involved in the competition include Keith Woodman, Charlie Cangemi, Eric Johnson, Tom Bly, Natalie Gebo, Tim Brillo, and Brett Smith.
"It's for a great cause," said Cangemi. "The purpose is to honor a marine who made the ultimate sacrifice for his country. Mr. Cote has done an incredible job raising money for the memorial and scholarship."
Cote has been publicizing the event and soliciting donations.
"Pam Boyea, the owner of Lil' Dogs, has made 675 t-shirts for us, and we have sold 550 so far. Kelly Moutinho-McKenney, from the Ludlow Funeral home, has also made over 1,000 memory cards for us that we have been distributing to donors, participants, every Ludlow town employee, and anyone who has purchased a t-shirt," said Cote.
Cote also said that organizers created a six-foot banner that has made its way around every Ludlow school. "This is a big event, for a bigger purpose, and everyone should know that," he said.
The memorial will be erected in the back bus loop to honor Sgt. Desforges. As for the scholarship, the Desforges family will decide the amount and purpose at a later date.
"The Desforges family has been active in helping design the t-shirts, the banner, and have approved everything so far," said Cote.
Cote also solicited the Board of Selectmen to designate a special day to honor Desforges. While May 19, 2011 is the official date of the challenge, in future years, May 20 has been declared as "Remember Sergeant Joshua D. Desforges Day." For this was the date he was born. The Board of Selectmen approved this request May 9, 2011. The Board also approved Cote's request to allow all town employees to wear the memorial t-shirts on May 19.
"Joshua, his parents, aunts, uncles, and sister were all born and raised in Ludlow. This is a time for the community to come together and cherish his memory," said Cote.