How do I fix my broken relationship?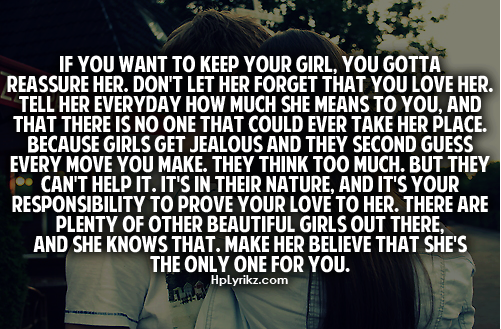 Dear Felicia,
My relationship is broken because I made a mistake and things aren't the same anymore. How do I prove that she means everything to me? How do I make my relationship like it use to be?
Mistakes.
Whatever happened could not have made her that mad if she decided to still be with you right now. Mistakes happen. Explain to her your reasoning and hopefully she can forgive you.
Prove.
You need to talk to your girlfriend to prove to her that she is everything to you and that you will do anything for this to go away. You need to express to her your feelings for her and you need to tell her your emotions. Tell her what is going on in your head. Try not to fight with her, let your know that you want to tell her what is going on through your mind.
Change.
If you made a mistake that you regret, you need to explain to your girlfriend that you want to it to change, that whatever happened will not happen again and you need to make a change in your life to literally make her believe that you are making the change to make her happy.
Let her know all of your true feelings for her. Good luck!
I hope this helps.☻
Email me questions for emotional and relationship guidance at [email protected]