Boys Volleyball strives to make it into play-offs
After losing 3-0 against Westfield, the boys Volleyball team will make their third attempt on making it into play-offs when they face Minnechaug in the LHS main gym on Friday, May 8 at 6:00 pm.
"We will do fine and come away with the win. Although we've lost 3 straight, we've played the best 3 teams in western mass," says senior captain Kyle Puzzo. "We can definitely make a run and get some wins."
The last time Ludlow played Minnechaug, they won 3-1.
Ludlow's record is 8-4, Minnechaug's, record is 5-9.
"Last time we played them, we only went to 4 sets because be didn't have our best center, Kyle Kipetz," says Puzzo.
The boys have been working on serve receive at practice and practicing their jumping, spiking, blocking and communication.
"I'm really hoping that we will be able to stick with the rotation that works best for our team and everyone has a good day and we come out on top," says Puzzo. "Coach gave us a break today with no practice, so we will be well rested for tomorrow's game."
About the Writer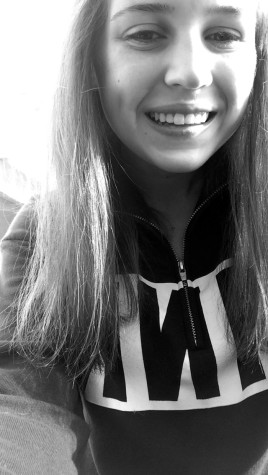 Felicia Robare, News Editor and Print Editor
Felicia Robare, 16, is ready to take on her third year at LHS. Felicia is a good friend who is kind, well-hearted, caring and has a wonderful sense of...