The Final Four gets underway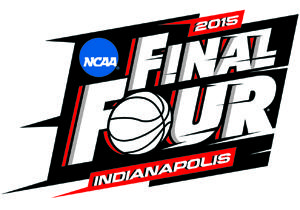 Many NCAA basketball brackets have been busted because due to upsets. Many of the teams that were predicted to go far just didn't make it. That's why this time of year is called March Madness. It's hard to predict what might happen.
The Final Four are the final four teams in the tournament that have survived all the tests other teams have thrown their way and won all their games leading up to these last two games: University of Kentucky against Wisconsin University as the first game. The second game is University of Duke against Michigan State University.
Team profiles:
Kentucky Wildcats: No surprise here; undefeated Kentucky is the number 1 overall team coming out of the Midwest region and favored to win the NCAA Division 1 Men's College Basketball Championship. Kentucky has been to the big dance (tournament) 55 times in school history including this year and has been to the Final Four 17 times in school history including this year.
Road to the Final Four: Kentucky cruised through the first three rounds with double digit wins. Then they played Notre Dame University, one of the best offensive teams in the country; Notre Dame was their hardest test yet and only lost to Kentucky by 2 points.
More about how they play: Kentucky plays through their defense and  that leads to their offense. Once they block a shot or get a turnover they get motivated and it feels as if your team can do nothing against them because whatever you do, they do better. This is why they have been undefeated for this long of a time. This does not mean they will win but if they play their game then they have a great chance.
Wisconsin Badgers: Wisconsin is also a number 1 seed in the West region but is not as high a rank as Kentucky because Wisconsin has 3 losses on their record. Wisconsin has been in the tournament 21 times with a total of 3 Final Four appearances in school history. Wisconsin is a strong experienced team that went through this last year as well and lost last year which will make them want to win even more this year.
Road to the Final Four: Wisconsin has been through some tough games these past few rounds winning three out of their four games they played in by only single digits. Their last game against the University of Arizona, they had to play like a team to beat a team. Wisconsin played with the most heart, the most hustle, the most desire that I have seen out of them this whole year, because they wanted it more than Arizona.
More about how they play: Wisconsin loves to shoot three-pointers, but their offense is to be played through their senior center, Frank Kaminsky, who stands at seven-feet tall and can also shoot the ball like a shooting guard. This man is the key to success for Wisconsin because everything Wisconsin does is because of where he is at that time. If he is on the bench they will shoot more three's. If he is in the game they will give him the ball and let him post up or look for three from him.
Duke Blue Devils: Duke is another number 1 seed out of the South Region. They have been in the tournament 38 times with 16 Final Four appearances in school history. Duke in the regular season actually beat the Wisconsin Badgers, but they are not the overall number 1 team because they lost 4 games in the regular season to teams that they shouldn't really have lost too.
Road to the Final Four: Duke won 3 out of 4 games by double digits and won the other in single digits. Their last game was against Gonzaga University and they stomped all over Gonzaga because they could not stop Jahlil Okafor, the top prospect coming out of high school last year. He could do whatever he wanted to and what ever Gonzaga wanted to do was irrelevant in that situation.
More about how they play: Duke plays almost exactly like Wisconsin plays. They play through their freshman center Jahlil Okafor. He is also seven feet and is a dominant force in the paint. He is Duke's centerpiece to a championship team. Although he can't shoot as well as Frank Kaminsky, he has the best post moves in the country and can only rarely be stopped at that point. He is the key to success for Duke. Duke is also very good at shooting three's and has players that can do both shoot and drive like Freshman Small Forward Justise Winslow who is another main threat to anyone that plays them.
Michigan State Spartans: Michigan State is a number 7 seed out of the East region and they are the underdog in this situation. It's hard to say that they are the underdog since people look at their past and see that the one and only Earvin "Magic" Johnson who went to this school and won them a championship against Indiana State University when they had Larry "Legend" Bird. Now we call Michigan State an underdog after all the years of them being the team to win it all.
Road to the Final Four: Michigan State had a tough road to the Final Four as they won all their games by single digits and even upsetting a few teams like Virginia, Louisville and Oklahoma. Michigan State started playing like a team when they started their tournament run against Georgia University. They found heart, desire to win, and overall they felt comfortable on the biggest stages most of them will ever be in their lives.Their last game against Louisville University was a great game to watch because both teams were playing good and Michigan State overall wanted it more and so they won it in overtime.
More about how they play: Michigan State plays a spread offense most of the time which is when four of the five guys that are on the court are on the perimeter of the three point line and their center is in the middle, but head coach Tom Izzo is known for switching his gameplan to fit what the other team is doing and therefore they are ready for anything. They play tough defense that makes the ball-handlers hesitate before they make their move so that the Michigan State player can steal the ball and go in for an easy layup.
My Predictions:
Kentucky defeats Wisconsin, 70-66
Duke defeats Michigan State, 74-68
Championship:
Duke defeats Kentucky, 64-62