Boys hockey needs three wins for playoff spot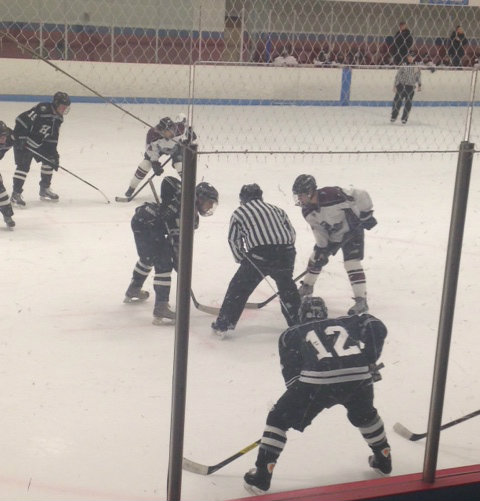 With only five games left in the season, the LHS hockey team is pushing hard for a playoff spot, being sixth-seeded in their league. The boys only need three wins out of the five games left to qualify for the playoffs, but with a look at their schedule, it won't be easy for the Lions.
The Lions will play Westfield (2/7), number one seeded Agawam (2/8), South Hadley (2/13), Shawsheen Valley (2/15), and the last game to end their season will be against Minnechaug (2/20), which is also the boys senior night.
Throughout the season, the boys have been struggling with "communicating better as a team out on the ice," says sophomore David Modzelewski.
Players agree that penalties have been a factor this season, which makes it harder for them to pull out a win.
"We really have to work on the penalty kill. Most goals against us are when we are short handed. It just takes a lot of knowledge and discipline, which is another thing we all need to work on," said senior co-captain Marc Miller.
On the other hand, what the boys don't need to work on is their power play which has generated most of their goals.
"Our power-play is pretty solid as a unit," said Modzelewski.
However, their power-play unit isn't their only strength.
"Team chemistry is the best attribute we have. We're always at the rink working hard and doing the best we can to improve," says senior co-captain Jason Wegiel.
With the season slowly coming to an end, the boys playoff spot is on the line.
"I don't know what to suspect," says Wegiel, "hopefully there's hope for us in the future."