95% percent of XC runners break personal records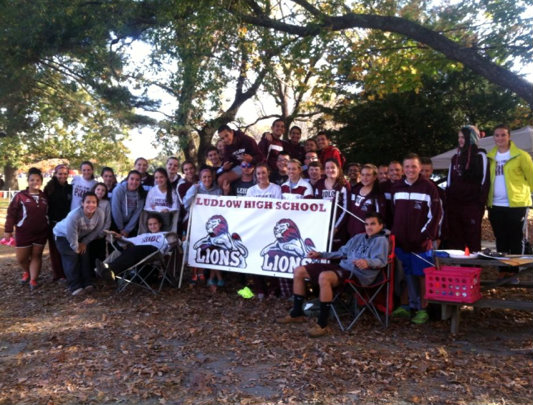 At the Northeast Cross Country Championship Invititational at Brown University in Rhode Island, 95 percent of the LHS cross country team broke season or overall personal records.
"We had 36 out 45 runners have personal best. Our split between our 1 and 5 runner is getting closer to our goal on both sides," said coach Rebecca Gauvin.
Junior Kierra McCarthy took first place in the girls 3.1 mile race, followed by seniors Sylwia Lipior (second place), and Gina Orlandi (third place).
"It was a good feeling," said McCarthy. "I was more happy to see that I'm improving and getting better."
Additionally, there were two new girls who reached their season goals and 19 runners reached the varsity standard.
For boys, "eight new runners reached their season goals," said Gauvin, "Thirteen runners also reached under 20 minutes which is varsity standard."
 Even though the XC team traveled to Brown University for the October 19th event, the race was held at Goddard Memorial State Park, Rhode Island.
This weekend the Cross Country team looks forward to the Western Mass championships at Northfield Mountain.