Girls' basketball looks to rebuild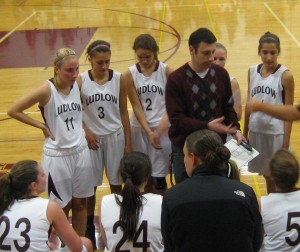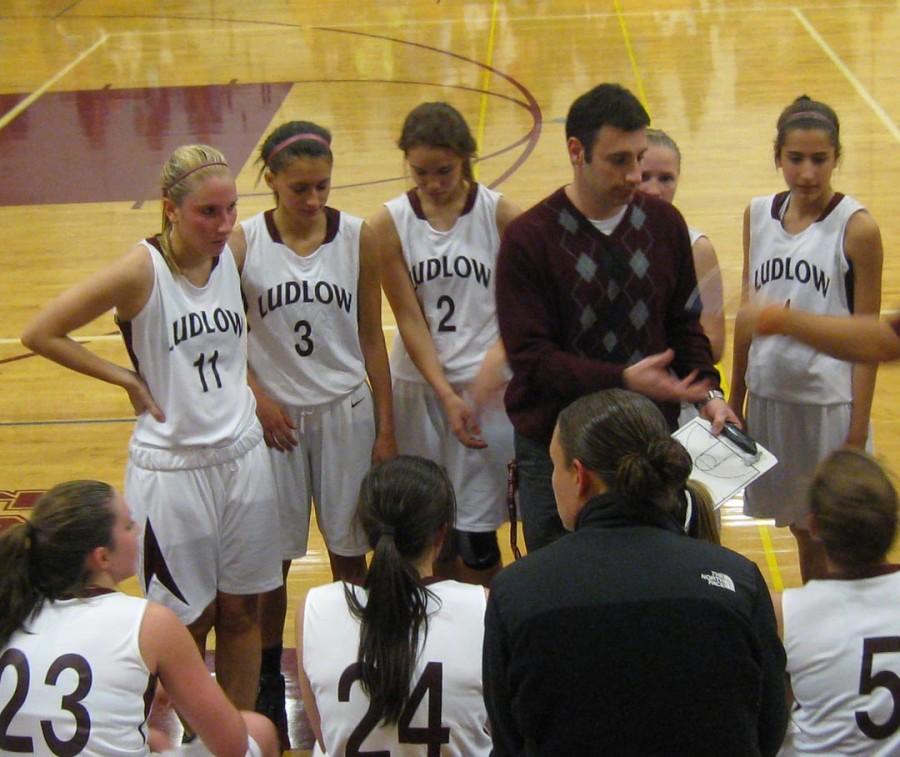 Following a disappointing season last year, the girls' varsity basketball team looks to find success in the upcoming season.
"Last year we were really struggling to figure out who we are as a team, but this year everyone's been a lot more focused and dedicated and now we are ready to succeed," said senior Ariana Quesnel.
The girls' goal this season is to make it to the Western Mass. tournament.
"We want to make it to the tournament to show that as a team we have grown from last year and improved and became a good basketball team," said senior Olivia Eberli.
The varsity team added four new players this season: freshmen Alyssa Guyon, Kierra McCarthy and Ashley Theriault, and sophomore Alyssa Martins.
"[Each freshman] brings great skill and energy," said coach Timothy Brillo.
Senior Lynsey Majka leads the team as captain, but Brillo expects all of the team's seniors, including Quesnel, Eberli, and Meagan Moorhouse, to step up and take charge.
"I was told a long time ago that a team will only go as far as their seniors take them, and I believe that to be the case this year," Brillo said, "Our seniors understand that, no matter what their roles are, their leadership is the key to our team's success."
Brillo wants each of the girls to give every game their all, no matter what their role is.
"If we understand our roles and play together, we should be a playoff team," he said.
Despite losses in their first two games against Holyoke and West Springfield, Brillo remains optimistic about the rest of the season.
"The girls played hard," he said, "but our offense needs to be more consistent."
"We work great together and there's just so much skill between everyone," said Moorhouse, "There's no doubt that the rest of our season will have a positive outcome."
About the Writer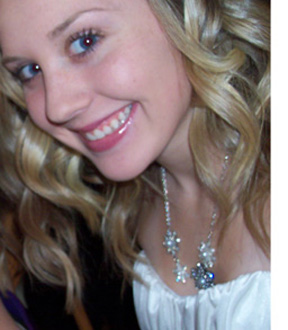 Samantha Godding, Editor-in-Chief
 

Samantha Godding is whatever you see her as, crazy, loud, outgoing, funny, athletic, sarcastic, stubborn, opinionated and possibly one of the only...