Nick Potorski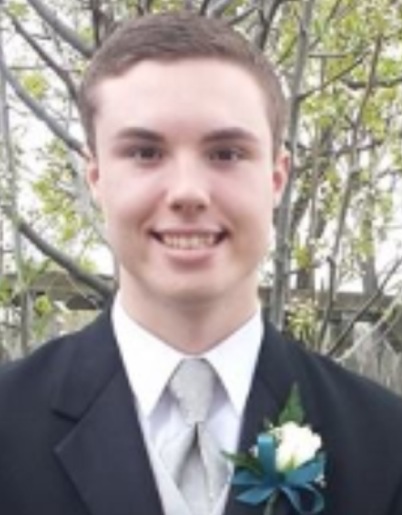 Fun Fact- Not many people know that Nick plays golf, though he is not good, he enjoys playing.
Quote- "Sucking all the marrow out of life doesn't mean choking on the bone." -Robin Williams (From Dead Poet's Society)
Future Plans- United States Navy
As he took his first steps as a freshman, brown-eyed,dirty blonde, 14-year-old Nick Potorski was nervous.
"I was honestly scared and expected high school to be a lot harder than it was," says Potorski.
Potorski was in classes with new people that he didn't know before and we was able to make new friends.
During his junior year, he ended up breaking a few swimming records, such as the 100 freestyle personnel record and three relays which including Nick Houle, Nate Turgeon, and Tom Mullaney, three of his close friends.
In order to reach the 100 freestyle record, Potorski had to swim four laps of freestyle in the quickest amount of seconds.
Previously the record was 54 seconds, but Potorski was able to conquer the record at 52 seconds.
There will be some things that he will miss about high school more than others.
"I'm really going to miss seeing my friends everyday, and especially seeing my girlfriend [Bailey Jones]," he states, as he smiles. "I miss being young not having to worry about anything. The experiences were good but it's time for a new chapter."
One of Potorski's favorite parts about his high school career was participating in all of the spirit weeks, and he liked it even more when his grade won.
Academics came second to the social aspect of high school. Projects and papers were never appealing to Potorski.
"I really didn't care for the the schooling part of school," laughs Potorski.
As of now, Potorski does not expect to go to college, he would rather go into the Navy. Once he gets his Navy career moving, Nick looks to go forth with schooling through them.
"I would like to go into the Navy, it's just the best place for me," he says. "I like being around the water and I want to travel. The life benefits are also really good."
Recently Potorski herniated his L 5 disc in his spine, pinching his sciatic nerve which runs down his left leg. He went in for surgery on May 19.
"As I went into the operation room it was quite cold. They told me to look up as they put the oxygen mask on me. They pumped the anesthesia into my IV bag," said Potorski. "I remember instantly feeling tired and all of a sudden, four hours later, I was awake in the recovery room. I was in a good amount of pain until they gave me some morphine."
His dad recently spoke with the navy recruiter and he received great news.
"They loved my ASVAB scores, so if I make a full recovery and am able to pass my physical, this surgery should not effect me getting into the navy."
While recovering, Potorski was extremely bored while his friends were in school and was watching SVU and Wheel of Fortune.
Throughout Potorski's four years of high school, he claims to have had a great high school experience, where he has made a lot of new friends.
"Honestly no [I wouldn't change anything], I had a good experience and who knows what would have happened if anything was different," he says.
As Potorski's mind starts to wander, he also begins to stop caring about school.
"I kind of gave up these past couple weeks because I just want to get out of here," chuckles Potorski.
Nick is ready more than ever to get out of high school and start a new chapter in his life.
"Try as many things as possible, live these years without any regrets. Don't stick to the 'norm.' Don't get too hung up on people because once you get out of high school no matter how 'cool' or 'popular' you are within your grade, none of that will matter once you leave school," he firmly states. "No one's going to care about you at all. Everyone you meet once you leave is the same as you. Fighting to survive. Whether they have it easy or work three jobs… everyone's the same. And DON'T burn bridges. Keep as many connections as you can. Life is all about knowing people. The more people you know, the easier life will be for you guaranteed."
Now, 18-year-old, 6 foot 2 inch, Nick Potorski will be leaving high school with his head held high.