Pep rally at LHS?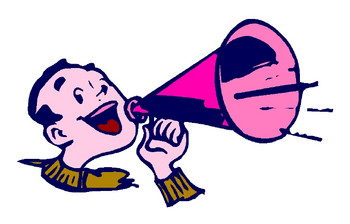 Ludlow High School morning announcements keeps telling us that we need a better reputation in the town of Ludlow and that we need more school spirit.
There are many people that have spirit that won't show it because they're scared to be an outcast. I know that's what it's like for me.
I personally know that this year the cheerleaders are going to try to get the crowd more involved and get more spirit flowing through the air.
How can we have spirit when there is barely any way to show spirit? How do we get the students more involved?
A pep rally would be a great way to get everyone, students, players, teachers, and parents involved.
Statistics show that pep rallies do not have to be just introducing sports teams. They can be fun and be a major event anticipated by all – no matter the size of your school or town. They can even be a highlight of your school year, if that's how you choose to make it.
A pep rally should be when you can have run and get the crowd going. You can get the crowd to cheer for your team instead of taunting the other team and their crowd.
Doing a pep rally allows the school to join together as a school and a town. Not just as acquaintances of Ludlow
I'm not asking for a pep rally every Friday. It would be cool to have a pep rally before the home football games to get the players and crowd more involved and try to make the game better.
It gives all the kids a distraction to hang out and relax once in a while.
A pep rally would be a great distraction for the entire town to become closer with each other, gain spirit, and spend time as a school, together.