Project 351 Community Survival Center Food Drive from 11/30-12/17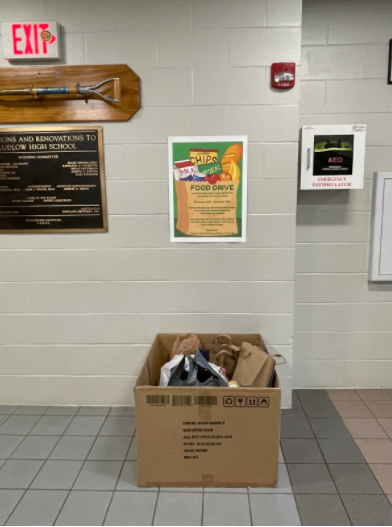 This past week, Jack Favata and Riley Londraville have hosted a food drive in partnership with Project 351 and the Community Survival Center in Springfield. They are working to receive non-perishable food to restock the shelves after Thanksgiving and before the holidays. 
There are donation bins located in the lobbies of both Baird Middle School and Ludlow High School until Friday, Dec 17.
Project 351 is a nonprofit organization that develops a rising generation of "community first" leaders. Their mission statement:
 "To build a movement of youth-led service that transforms communities, elevates kindness, and advances opportunity by investing in the courage, compassion, and unlimited capabilities of eighth-grade unsung heroes and quiet leaders."
Jack Favata was inducted into Project 351 in March of this year, and is finishing up his ambassador year to return next year as an alumnus. He has been a part of numerous service projects with Project 351, including hosting a clothing drive this past spring, serving in Boston on September 11th, and hosting the current food drive.
When asked why he was apart of Project 351, he said:
 "I am involved in Project 351 because I dream of a world where we embrace each other's differences instead of shame them".
Riley Londraville has been a part of project 351 since 2019, and has since run clothing drives, food drives, 9/11 tribute service drives, and more! Riley is currently part of the Alumni Organization serving as a member of the Alumni Mentoring Corps. She had recently applied and was chosen to be a member of the Regional Unity Corps for 2022, all so she could continue to dedicate her time and effort to this program.
When asked why she was apart of Project 351, Riley said: 
 "I serve with Project 351 to spread peace, love, and happiness and inspire others to do the same".