"It feels right": Alum returns to Ludlow High as science teacher
Ludlow High School has welcomed back to campus Timofey Gavrilov from the class of 2014. Mr. Gav, as he likes to be called, is a newly hired science teacher who is teaching ninth, tenth, and eleventh grade biology and chemistry.
"In the back of my head I had always hoped to work at Ludlow High School," he said. "I had a good time here and I liked the teachers that I had and I thought it would be great to work with them. I always thought that working here was the best thing that could happen and it actually did."
"
I had a good time here and I liked the teachers that I had and I thought it would be great to work with them"
— Mr. Timofey Gavrilov
Mr. Gavrilov was born in Russia, and lived there for one and a half years. He moved to Western Massachusetts when he was almost two, eventually settling in Indian Orchard. He attended school in Ludlow, and was a good student who usually earned honor roll.
While he says he didn't try to overload himself in high school with AP classes, he did take AP Calculus, AP Language, AP Physics, and AP U.S. History. He says those classes were enough to challenge him but not overwhelm him.
"I didn't buy into destroying myself in terms of doing too much," Gavrilov said.  "I wanted to relax and be a teenager and enjoy my life."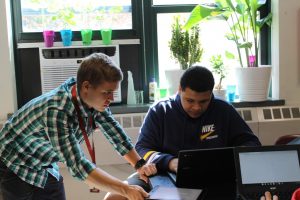 Aside from academics, he was on the swim team, which he joined freshman year, but says he wasn't the best. "I was awful at it, I was so bad." But he kept at it, and was eventually offered the position of swim captain. He ended up refusing the offer because he wanted to focus on his part-time job at the mall. 
Mr. Gav worked at Journeys Shoe Store at the Eastfield Mall. "I wanted to start making some kind of cash for myself," he said.
He also joined the Photography Club at LHS, which was one of his favorite activities. He remembers exploring the outside and taking photographs with the club. He continued his photo-taking into his adult life, and has been shooting professionally since high school.
Gav remembers fondly his experience working with Mr. Hollington Lee: "We were planning things together. We created agendas for the club, we created photography lessons, and we helped students improve their skills. It was like teaching." 
When asked what influenced him to teach, his experience with Photography Club is part of his answer.
With great teachers, challenging classes, and fun extracurricular activities, Mr. Gavrilov describes high school as some of the best years of his life. It was also a time of significant growth.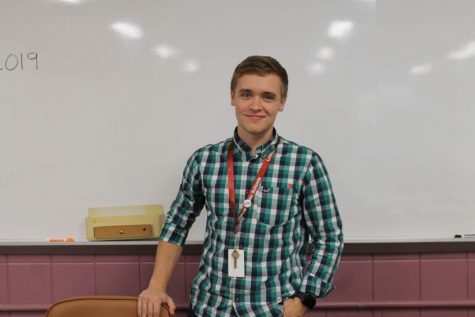 When he was a sophomore, he said that he was "transitioning from being a kid who just did what people told him to do, and was just starting to learn about what [he] wanted to do." 
Mr. Gavrilov first went to Springfield Technical Community College after he graduated. He applied for the highly competitive ultrasound program, but didn't get accepted. "At that point I decided teaching was what I wanted to do. I loved bio and I loved anatomy and physiology and decided to transfer to Westfield for science education," said.
Although pursuing a career in photography was an option, he decided against it because, as he puts it, "it does not lead to long-term relationships." It can be a solitary profession with clients passing in and out of a photographer's life.
"I need to make relationships and connections with people," he said. "Being around the same people every single day for a year or many years is what I want to do." 
His last professional shoot is booked for this January. "I need to take a break and focus on one thing and do one thing well: teaching."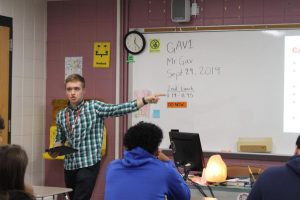 Planning everything for his first year teaching has been challenging because he's "doing everything for the first time." However, he said his colleagues in the department are helping him with resources.
Gavrilov doesn't question his decision to teach high school. In fact, he seems to love his job and find it meaningful: "Talking to students and laughing with them and seeing them learn is a really great feeling," he said. "It feels like I should be doing this. It feels right."