Prom tickets on sale March 19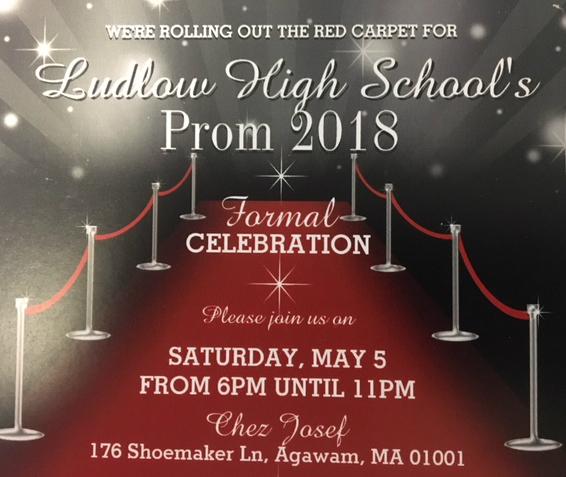 By:Ariel Vital
Prom tickets will go on sale in the hallway outside of the cafeteria on Monday, March 19 during all three lunches. The tickets will cost $80 per ticket and could go down with the sales at Dodgeball Marathon.
"The price will be fairly rigid regardless of the successful dodgeball marathon campaign but that money will still be put to good use in order to make this year's prom one to remember," said junior class President Ethan Provost.
The prom will be held Saturday, May 5, from 6:00 to 11:00 p.m. at Chez Josef in Agawam.
For dinner, students will have a choice of "Chicken Duet" which features both chicken francaise and chicken marsala, filet mignon, pan seared salmon, and a vegetarian option. Students must select their dinner at the time of purchasing their tickets.
There will also be a five hour open soda, juice, and frozen drink bar.
They are predicting to have up to 300 to 350 students attending the prom this year.
The theme for prom is "the golden age of Hollywood," said Provost.