LHS Students Show Off Their Ugly Sweaters
For the juniors, the results of Ugly Sweater Day were anything but ugly. The class of 2018 came in first place with half of their class dressed in ugly sweaters.
The sophomores came far behind with only a 45%. Seniors slipped into a disappointing third place because only 43% of the class wore ugly sweaters. Freshman came last for the second day in a row with only 37% of the class dressed up.
After coming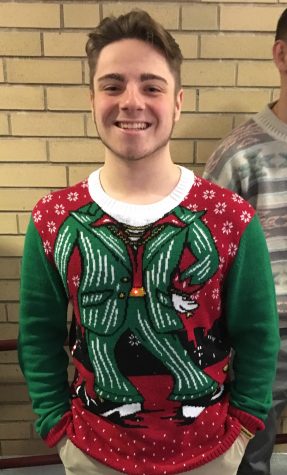 in third place for Monday's spirit day, junior class president Matt Goncalves, tweeted that he would resign if his class didn't step up their game. Perhaps this is what motivated the class of 2018 on ugly sweater day.
Goncalves is excited about the win. "Our class is like a family. We all have a flame in us that will keep us motivated to win," he says.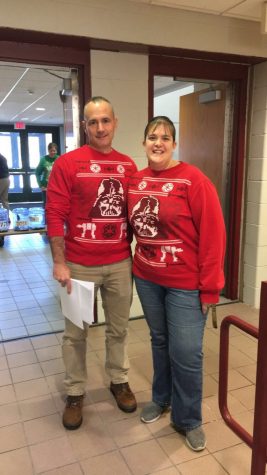 Some students put a lot of effort into this spirit day. Sophomore Ariana Ortiz did not own an ugly Christmas sweater, so she used hot glue to cover an ordinary sweater with jewels in the shape of a Christmas tree.
The sophomore class feels proud to come in second place for the second day in a row. "I think if we continue to move up in placement then we can pull off the win, says sophomore Danielle Goncalves.
Even teachers participated by wearing ugly sweaters. Charles Cangemi and Rebecca Mathisen both wore the same Darth Vader holiday sweater.