The beginning of another winter sports season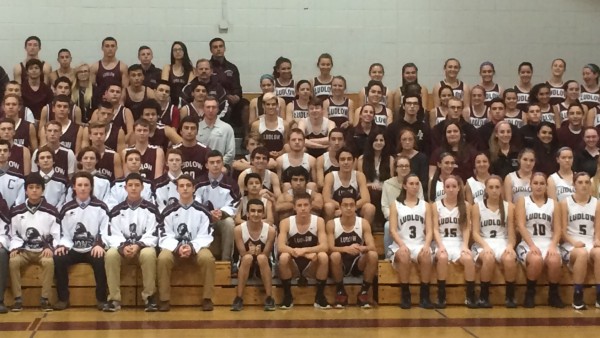 As the warm days come to an end, it's time for athletes to head inside for the winter sports season. The season will officially begin shortly after Thanksgiving break. In the meantime, coaches and athletes alike are preparing so they can get the most out of their winter season.
"We are ready," athletic director Tim Brillo says.
Last year the winter teams struggled and did not have good records. Brillo feels this has to do with the amount of new athletes who needed to transition into high school sports. This year, these athletes are prepared to put in the hard work.
Despite last year's losing records, the winter sports program had a lot of motivated athletes who showed great sportsmanship. The coaches informed Brillo about how coachable and pleasant the athletes were. "That's all I could ever ask," says Brillo. These hard working athletes will work hard for success this year.
Along with new athletes such as freshman basketball player Fiona Campbell, there are also many new coaches. For example, Evan Walkwitz took on the challenge of coaching the boy's Varsity basketball team, while Zachary Richer will begin coaching the girl's Junior Varsity team.
Brillo has no concerns for the new coaches because "they have a lot of excitement and experience."
There will be a lot of experienced players on the basketball team this year. Even though this is Campbell's first year playing basketball for the high school, it's her ninth year playing in general. She previously played for Bethesda Basketball Club in Springfield.
"High school basketball will probably be more physical," admits Campbell.  
Campbell also played for the Amateur Athletic Union (AAU) with sophomores and juniors so she is used to playing at the pace of high school students.  
Campbell feels excited to play with all of her friends. This winter she wants to get in shape and become an overall better player on the court.
Brillo expects to see this year's competitive athletes do well. "I think we'll be as successful as the athletes want us to be, as long as they're dedicated, they work hard, and they enjoy what they are doing."
This is exactly what sophomore track runner, Justin Dias plans to do. He's been running ever since cross country ended in order to prepare for the indoor track season. He has big goals to improve his time in the 300 meter dash and to prepare improve sprinting speed in preparation for the outdoor track season this spring.