Spike it for Life Volleyball Match Returns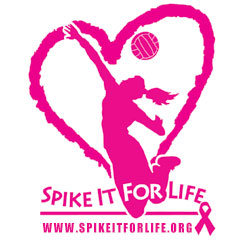 The LHS girls varsity volleyball team is holding its annual charity match, Spike if for Life, on Friday, Oct. 9 at 7:00 pm.
The girls will be playing against Wilbraham Monson Academy. The cost will be $3 for students and $5 for adults. All proceeds will be donated to the American Cancer Society.
This year's game is being played in memory of LHS' late janitor Chuck Crowther who died from colon cancer earlier this year.
There will be a raffle with prizes including a $50 Villa Rose gift card, season passes to LHS sports games, and a basket of scratch tickets. Along with a bake sale.
"It's a fun game to watch and it's for a good cause," says captain Hannah Goncalves.