Sophomore Field Trip Canceled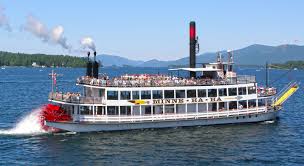 The sophomore field trip to Lake George has been canceled due to lack of participation.
The class was scheduled to spend the day lakeside exploring the shops and enjoying a cruise and lunch around the water on June 5. However, only 20 permission slips were turned in by May 20th
Eighty students were needed to attend in order for the trip to run. Smith said the did not think they would get that many by the deadline.
The cost of the trip was $80, this payment included this year's class dues.
"I am sad that we had to cancel it," said Kate Marino, "I wanted to see our class get involved."
Marino further explained that she noticed during the sophomores' speeches that not only did the candidates want to have more fun activities for the class but the crowd as well. "It seems to me that a lot of people want to do fun things but they aren't participating," explained Marino.
"I am disappointed," said Sophomore Carley Moniz, "It would've been a fun trip."
Several students were planning on handing in their money in the last couple days before the due date. "I had my permission slip the day that the trip was canceled," said Sophomore Marisa Lombardi, "I don't think I am the only one who was going to hand it in on a later date."
The sophomore student council and advisors have a few tricks up their sleeve for next year, it is up to the students to make their junior year a memorable one.