Volleyball Marathon spikes back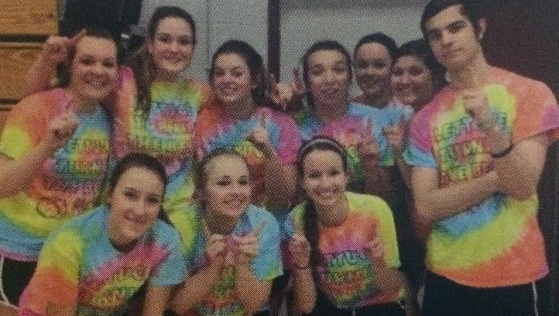 The annual Volleyball Marathon, a fundraiser for Yearbook and the National Honors Society, will take place at Ludlow High School beginning at 5 p.m. on March 6 and lasting throughout the night to 7 a.m. on March 7.
Profits of the marathon go straight back to Yearbook and NHS. "We usually raise between $4,000-$6,000 and we split the profits," says Yearbook advisor Amber Lowe.
Groups of 8-10 students created over 30 teams to compete in a round-robin tournament, with each team facing each other at least once.
"Teams are divided into brackets based on the players abilities. The winners of those brackets play each other in a tournament," says Lowe. "Then the winner of that is the winner of the Volleyball Marathon."
Students will use rally scoring for each game, which means a point is earned after each serve. At the end of each game, team captains will report the final score to the scorekeeper. Debate on a score will result in a tie.
"I like having the responsibility and control of the team," says Sarah Stephenson, sophomore captain of 'All About That Ace,' "But you have to keep score of the games, collect the money, and keep track of when your team is playing."
When students are not playing, they have the option to sleep, play games, eat snacks or hang out with their friends.
"I'm looking forward to having fun with my friends and having a good time hanging out and playing with them," says Marisa Lombardi, sophomore player on 'The Block Market.'
Students are excited for the event and cannot wait for it to come any sooner.
"I'm really looking forward to Volleyball Marathon," says Danielle Dart, freshman on team 'Uptown Bump You Up.' "We are ready to kick some butt."