The results are in for the 2015 class elections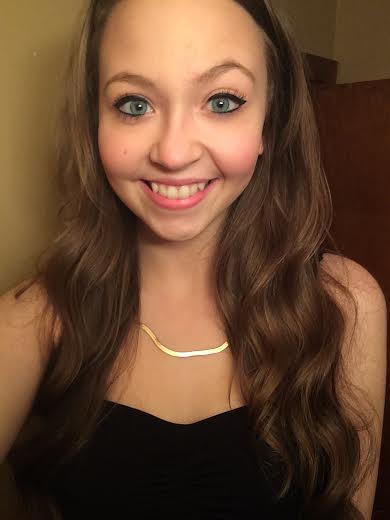 Class election results are in and junior Chelsea Lindblad will step up as senior class president next year, assisted by vice president Jacob Francisco. Next year's junior class elected Luis Fialho as president, who will work closely with his sister, Lia, as vice president.
President Tyler Nowakowski and Vice President Breann Watt will serve the sophomore class. Freshmen elections take place in the fall.
The upcoming senior class president has been involved in class politics since eighth grade.
"I primarily ran for president because student council has been something I've loved since 8th grade and it was something I was passionate about. I really wanted to be the frontrunner in helping my class have the best senior year they possibly can, and because they deserved someone who was going to continue to put in 110% effort to help get there," says Lindblad.
Lindblad plans to eradicate the $20 class dues for next year by putting on a successful senior show.
In addition, she would like to have the class travel to Boston to participate in a scavenger hunt.
"These are the two biggest things I would really like to help our class do — contingent upon whether or not they would like to do that — because I think it would be a lot of fun and would create many memories for us as a class," she said.
Junior Jacob Francisco hopes to help Lindblad with all decisions they make as a team.
"I ran so I can help my class and make an influence on what my class does," says Francisco. "I hope to keep my class happy and accomplish all the ideas they have as in field trips and fundraisers they want."
Upcoming sophomore vice president Breann Watt cites several reason why she ran for office, including that the experience will look good to colleges.
"I [also] want to make sure we have better field trips and I really hope I can make everyone happy," she said.
Other election results are as follows:
Sophomore secretary – Emmet Dec
Sophomore treasurer – Gabrielle Picard
Junior secretary – Brooke Bohl
Junior treasurer – Shannon Alexio
Senior secretary – Monica Mazur
Senior treasurer – Victoria Frenierre