Librarian moves "office" to main floor of library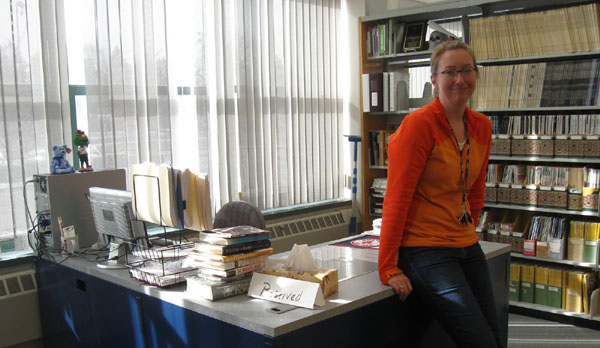 If you've been in the library lately, you may have noticed an "addition" to the furniture. Walk past the aisles of books and on the left hand side, a desk has popped out of nowhere. This is where you can now find Jamison Hedin, the LHS librarian.
"When I was in the back office [A106], I was cut off from the students…I wanted to be more accessible to them if they needed me," said Hedin.
The desk was moved out of its room by the custodians on Jan. 16. Since then, many students and teachers say that it's different having the desk out in the open and will need some time getting used to it.
"I'm not even used to it yet," said Hedin, "but I like it a lot."
Next time you go to check out a book, check out the new addition to the main floor of the library.