Freshman class elects officials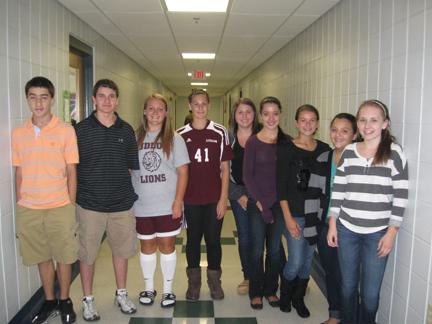 Freshman Luis Fialho was elected class president on Sept. 13, beating out Jacinda da Cruz. Tea Franco was voted in as vice president; Shannon Alexio, treasurer, and Jessica Sevigne, secretary.
During all three lunches freshmen voted for their class officers and winners were announced the next day.
"The good thing about this year [was] that there [was] some competition for the role of presidency," said Mr. Brian Bylicki, student government advisor, who added that voters were considerate and cooperative.
Fialho's first goal as president is to help organize a field trip that the freshmen would like. "It's been awhile since this class has had one," he said.
Fialho said he was inspired to run for president by his sister, Alyssa ,who will graduate as president of the class of 2013. After talking to her, "I definitely feel ready," he said.
The new class secretary also feels ready," I promise to fulfill my duty as secretary and accomplish any task given to me," said Sevigne.  "I want to represent the class and make decisions with the president.
The freshmen class also elected sydney Scyocurka, Lia Fialho, Erica Crespo, Tim Cardaropoli, and Brooke Bohl to be representatives.