Trial run for cell phone usage at lunch begins at LHS
The Ludlow School Committee approved a Student Council proposal on Nov. 8 to allow students to use cell phones during lunch, in the cafeteria only, and to be able to carry cell phones throughout the day in "silent" mode or completely off.
The policy goes into effect on Nov. 28 and will allow for a two-month trial period.
Senior Steve Talbot, Vice President of Student Council, said "It was really good to finally feel like I did something on Student Council and made a change. It was really something we were all ready for, and we just needed people to get the ball rolling with it."
Students will still not be able to use cell phones in class. If a student is caught using a cell phone during any other time besides lunch, the punishments listed in the handbook will still apply.
After the two month trial period, the Student Council has to report back to the School Committee about how students have treated this policy. If there is the same or a lesser amount of cell phone offenders during this period, then the policy is passed. If there is more, then the policy will be revoked.
"I like [the policy]. It's basically up to the students to see if we can actually get this policy passed in our school [permanently]," said senior Kaila Grenier, Treasurer of Student Council. Grenier added that, "It's like a stepping stone for the school's electronic use in the future. This policy really is the first step to being able to go further with electronics during school hours."
About the Writer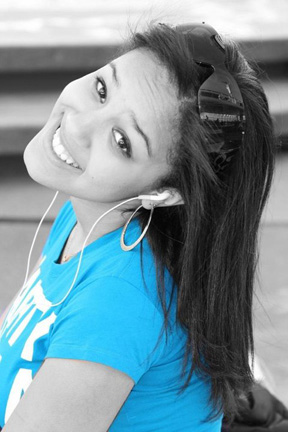 Andria Boland, Staff Writer
There goes the "Ricanmobile" driving down the street, and who's in the driver's
seat? Obviously Andria Boland, wearing her huge "Puerto Rican"...