Guidance Dept. welcomes back Ms. Ward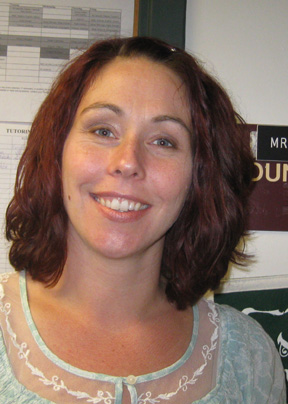 Ludlow High School welcomed Mrs. Tesha Ward to the Guidance Department, replacing Mr. Michael Thompson who retired.
Ward is no stranger to LHS; she did an internship with guidance here two years ago.
When asked about goals for this year, Ward said she'd like to meet all of the students in the junior class, and help them decide what they're doing after graduation.
Ward says one thing that will challenge her is "having the time to meet everyone, and helping those who aren't sure of their plans."
Originally from Minnesota, Ward has been pretty busy since high school. She went to a two-year college, and then spent four years in the Navy, followed by a four-year stint in the Army.
Ward has a teaching certificate in social studies, and has also been a special education teacher in Florida. She received her license to be a school councilor from Springfield College.