Students can now evaluate library books online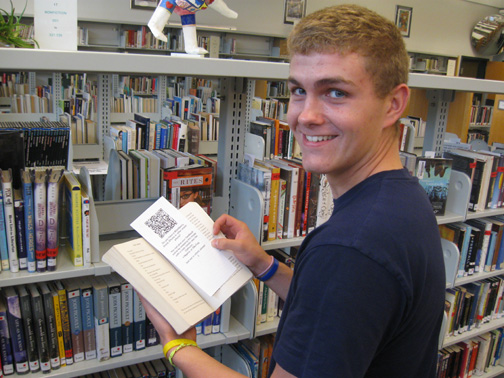 The LHS library has created two new ways for students to supply feedback about the books they have read.
Jamison Hedin, library media specialist, created a bookmark that does more than just keep your page; it also can be used to evaluate the book.
"Students can either fill it out after they're done reading and give it back to us, or, if they have a smart phone, they can scan the back," she said.
The smart phone will take the reader to an online survey; Hedin can track the data by using a spreadsheet in Google docs. The surveys can be filled out anonymously if desired.
Another way LHS students can give their opinions is online, through the library's website.
On the upper right hand corner, students can click "Create blog." All that's needed is an e-mail and a password to get started.
However, Hedin can put it on the website herself if the student does not want to create his or her own blog.
"I don't use last names," she says, "these can get accessed by the public, too."
Hedin said that she hopes that more students will get involved with the blog and bookmark.