Library collection expands by over 400 books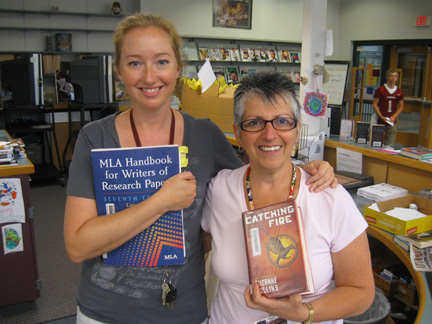 The LHS library has expanded its collection by over 400 titles this year, and is expecting more this fall. This will bring the total collection to over 14,000.
Most of these books have been added through Library Media Specialist Jamison Hedin's participation on a committee called Quick Picks for Reluctant Young Adult Readers from the American Library Association.
"We put together a list of our favorite books and use those lists as suggestions for reluctant readers," said Hedin.
She and Cynthia Goodreau, library paraprofessional, have been cataloguing and processing these books into the computers for the past three weeks.
"Personally, my favorite is 10 Things We Did (and Probably Shouldn't Have) by Sarah Mlynowski," said Hedin, adding that she would also recommend Maze Runner by James Dashner.
Goodreau provides gender-specific recommendations. "I recommend something by Sara Dessen for girl students, like Lock and Key or This Lullaby, and the boys like sports books, so I would recommend Hoops by Walter Dean Mires," she said.
"Overall, our collection is pretty good. I would love to see a television set in the library so students, as well as Hedin and I, can watch the morning announcements, or major news stories," Goodreau said.
Goodreau would also like to see students getting more work done in the library during studies. "Kids need to make their time in the library more useful," she says, "the library shouldn't be a playground."
About the Writer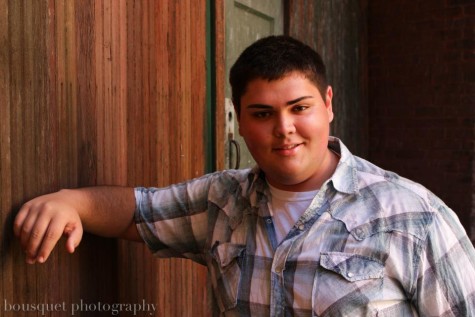 Ernad Minic, Feature Editor
Ernad Minic. A name you certainly won't forget. He's one of those guys you "gotta get to know." Once you've befriended him, you'll be happy...