Seniors: Why Do They End School Early in May?
Seniors Early Dismissal 
The privilege of ending school early in May as a senior has been a tradition at Ludlow High School for decades. When a widespread speculation rumored throughout our school that the upcoming class of 2023 would not enjoy this privilege, a serious inquiry provoked my curiosity of the topic: Why do seniors leave early in May? The superficial response to this question is always "Because they're seniors, they deserve it!" However, the question begs for an underlying, logical reason. Regardless of these valid entitlements, a greater purpose can be revealed as to why there is a permanent early dismissal of seniors from Ludlow High School. 
As seniors wrap up their final weeks of high school, the transition to college is an intense period of deliberation to prepare for the next chapter of their lives. Living with a brother who recently graduated, I've got to witness, first hand, evidence that the end of one's high school career opens the door to a new realm of experience and therefore, escalates the obligation to further an academic profession. Watching my brother fill out countless forms, apply for prestigious scholarships and enroll in numerous classes, opened my eyes to the college preparation experience. Spoiler alert: it's not easy. 
College Preparation 
My brother was the perfect candidate to represent why a long summer was vital to the senior class: the time is used to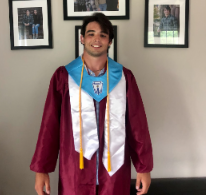 make provisions for the most elaborate change of their lives. When asking my brother how he used his spare time to prepare for college he stared at me blankly and smirked. In a snarky reply he answered "What spare time?" He followed with "I've started a job to make some money, I've completed more forms than you can imagine and I've only shriveled a fraction of what I have to do." The blunt response exhibited a tone of stress; it was clear the journey towards college preparation was an anxiety-inducing experience. 
Additionally, college begins sooner than high school does. While high school typically begins in early September, college starts in mid-August. In a sense, seniors will not get an extended summer because they will return back to school earlier. Any extra time would be used to buy supplies, books and appliances. For those students moving into college, additional time is useful to get settled into dorms before the fall semester starts. 
Seniors Commitment to College
While it is true seniors need time for college preparation, it's also unnecessary for seniors to attend high school in their last term. With their year winding down, most seniors have primarily completed their means as a high school student. By late April, most seniors commit to a college and undergo transition to a new chapter. 
When asking Ryan Cruz, a fellow LHS peer, what he feels the main purpose of high school is, he pondered for a moment and then confidently said "I think it's where people truly discover themselves. It's the preparation phase for the real world." I furthered my question by asking Cruz what he meant by the "real world" to which he responded "The workforce, or for most, college." 
So what purpose do seniors serve in school after already committing to a college? The answer is simple: their presence is unnecessary. 
Seniors: Distractions and Contractions  
Seniors' work load is significantly reduced following April break. "Besides the occasional scholarship or homework assignment, there's really nothing to do," says senior, Michael Gilrein. Regardless, the graduating class serves as a distraction. With little to work complete in school, obnoxious students who have mentally checked out of school distract the underclassmen who are still learning.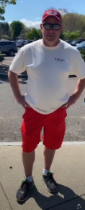 While interviewing gym teacher, Gary Elson, he scoffed as I asked about the last weeks of school for seniors; "Oh it's hectic for sure" he chuckled "we can't make them work anymore, they've already checked out." He continued by explaining "it's understandable that after 12 years students lose interest" he then paused "it happens to everyone." 
Elson's quote was the perfect transition into the simple diagnosis that contaminated the entire class of 2022: senioritis. It's the disease contracted by all seniors in their last term of highschool. The symptoms? Fatal. No desire to listen, no intent to pay attention, no effort to work. 
The Pointless Presence 
Surely, though, senioritis is not the overpowering reason for seniors' perpetual dismissal. Senior year, especially 4th term, is simply not as important as previous years in high school. Colleges specifically look at grades from junior year; grades from 4th term senior year are largely discarded. Therefore, seniors serve an unnecessary presence in school during the last two months before summer. 
The LHS Legacy 
No one likes change. The original Ludlow High School, built in 1910 on Chestnut Street in the heart of Ludlow, Massachusetts, launched the tradition of early graduation for the senior class. While the exact date of graduation is debatable, there's no doubt this tradition should be carried out for years to come. While interviewing my father, a 1989 Ludlow High School graduate, he reflected on his time 33 years ago as a LHS alumni. "Yeah" he exclaimed confidently "I remember graduating in May" he continued "It's always been like that, even for my parents." Receiving the LHS diploma in May, walking down the black platform strategically placed center stage in the Mullins center, signifies the end of a lengthy, windy road. 
Tradition is important. It cultivates a community to bring unison. It's important to conserve the legacy of this classic Ludlow High tradition. While it's difficult to bring an entire class together, I believe we can all agree on one thing: May is our time to say goodbye to the longest, most elaborate chapter of our lives.