What To Watch On Netflix This Weekend: Conspiracy Theories and Romantic Drama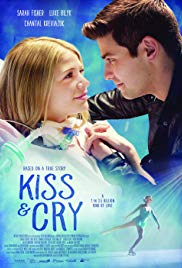 TV Series
Evie has been living her organized, controlled life working as a quality control manager in a shipping plant until she falls for a conspiracy theorist named Xavier who believes the world is going to end when an asteroid hits the earth.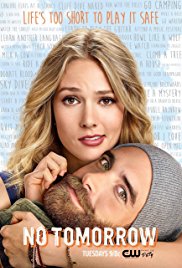 Created by the CW, "No Tomorrow" is Rom-Com perfect for watching when you're down and need to cheer up. It does not make you laugh out loud, but it's impossible not to smile while watching Evie and Xaviers relationship grow. All of the characters, main and recurring, have extreme amounts of depth and personality. The plot has many aspects that all blend together to create a heartwarming story that keeps you wanting more with no plot holes.
Movie
Carley is an 18 year old singing and ice skating prodigy until she is diagnosed with a rare, almost unbeatable type of cancer.
"Kiss and Cry" is an emotional movie where Carley's real life friend Sarah Fisher plays Carley in the movie that was shot at the school and ice rinks that Carley used while she was alive. This movie touches everyone's hearts by giving us a first hand view on the challenges she faced and how her family and friends helped her to overcome her struggles. This movie is perfect when you need to cry or when you feel like you've lost all faith in humanity.