How To: Get In the Christmas Spirit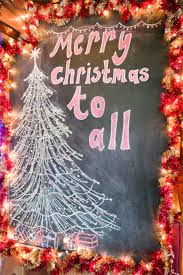 Christmas certainly is the happiest time of the year. There is no other day reserved for spending time with family and friends to enjoy each other's company. However, some people get caught up in other parts of their life such as school or work, which causes them to forget to enjoy Christmas. Sometimes Christmas simply creeps up and rushes by. Here are some ideas to get into the Christmas Spirit:
Watch holiday movies.

At this time of the year, "the weather is cold and frightful," so snuggling up with some hot chocolate and watching a Christmas movie is a great holiday activity. "Elf" is a popular comedy to watch with friends because of the lighthearted tone. Girls may like something more romantic such as "Love Actually." My favorite movie to watch during the holidays is "Home Alone" because it is funny and includes a lot of adventure and suspense.

Create a holiday playlist.

One of my favorite things about Christmas is the music. There are endless amounts of Christmas songs. Some are upbeat and get people in the dancing mood, such as ""Jingle Bell Rock." Other such as "Silent Night" are more slow and peaceful, which are great to listen to while sitting by the fire. Christmas stations on the radio even tend to play music from other cultures, such as the Spanish song "Feliz Navidad." Put together a playlist of your personal favorites and listen to it during the days leading up to Christmas.

Decorate the house.

Decorating for Christmas is a great way to get on your feet and have fun. Surrounding yourself with Christmas decorations can make anybody feel good. Put up a Christmas tree and decorate it with lights, tinsel, ornaments, or anything you would like. Decorating with family is a perfect way to spend quality time together. My family and I always reserve a day to decorate our tree along with our entire house. Wreaths and Christmas lights look really nice outside. Some people even buy inflatable snowmen and reindeers to place in their yard.  Inside the house, spread Christmas scented candles such as Peppermint or Gingerbread. These classic scents will instantly remind you of Christmas.

Take a trip to Yankee Candle.

Speaking of scents, Yankee Candle sells any Christmas scented candle you could think of, from Cranberry Peppermint to Sugar Plum. Walking into Yankee Candle in South Deerfield is like walking into Christmas paradise. There are many rooms al decorated for the holidays and the store sells decorations for your house. One room even has fake snow that falls down every few minutes. Santa Claus can even be found at Yankee Candle throughout the entire month of December, which is nice if you have children in your family. Many families create a tradition of going to Yankee Candle during the holiday season.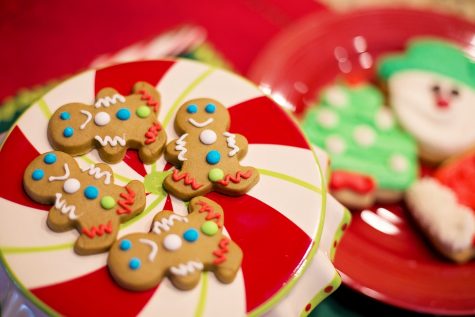 Bake Christmas Cookies.

Baking Christmas cookies is a common and delicious activity that people of all ages can enjoy. Whether you bake gingerbread or sugar cookies depends on preference, but cookie cutters can shape both into fun holiday shapes such as snowflakes and gingerbread men. Get some icing and sprinkles and decorate the cookies any way you would like. When the cookies are finished, you can either enjoy eating them or give them out as little gifts to friends and family.
Everybody should take advantage of the holiday season and have much fun. There is so much to enjoy at this time of year like music, food, and family. So if you're distracted and having trouble getting into the Christmas season, then try some of these activities.