Freshmen Adjust to High School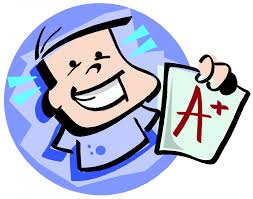 As term one comes to a close, Ludlow High School's freshmen are either proud of their grades or nervous for their report cards to be sent home, based on how well they've adjusted to high school.
Some freshmen feel as though high school is hardly an adjustment at all academically. These students do not really notice the change in the amount of homework or the greater amount of tests and quizzes. Freshman Regan Hoar is currently top of the freshman class with a 4.5 GPA.
"It wasn't really difficult to adjust to any of the classes," Hoar says. She went on to explain that if she had to pick a class that was more difficult to adjust to than the others, then it would be Western Civilization. "Most of the class is analyzation and all of the quizzes and tests are essays."
Adjusting to high school is a difficult task for most students. There are a lot of responsibilities added on. Teachers no longer hold our hands and walk us through assignments. If a student forgets to do their homework, teachers will not let it slide and accept the assignment the next day. Instead, they give that student a zero for the homework. Freshman Maureen Webber says, "I wasn't expecting my grades to drop so easily if I miss only a few assignments."
In addition to this many students have a more busy schedule once they enter high school, especially for athletes. In elementary school and middle school, sports practices and games would be only three or four days a week for only about an hour. In high school, students have either a practice or a game five days each week lasting up to three hours.
Freshman Fiona Campbell says "it was hard balancing sports, friends, and my classes."
She is currently struggling with math and history. "I'm basically a nervous wreck," she says. Campbell is the only freshman to have made the JV volleyball team at Ludlow High, so she has been scrambling to finish all of her work after long game days during which she spends almost five hours either playing volleyball or supporting her friends on the freshman team.
Campbell is hoping that math gets easier as the year progresses, but she has a feeling that some of her other classes, like Western Civilization, will get harder.
For most students, term one report cards will be a wake up call. Some students will realize that they need to put more effort into their school work in order to receive the grades that they want.
"I definitely need to try harder next term because it's going to have a big impact on my overall grade-point average," Webber says. Her goal is to get honor roll next term.
The freshmen who are struggling will realize that they need to make some changes in their lifestyle and their study techniques in order to succeed for the rest of high school. Webber says "I'm going to study more and stay after school for extra help if I need it. I also need to stop procrastinating."
For students like Hoar, maintaining the grades they currently have could become a struggle in future years of their high school career. She will need to keep that motivation she possesses and  continue to study as much as possible. Hoar says "I just want to finish high school with a 4.0 or above and I would like to take a lot of AP classes in my junior and senior years."