Fun fall dates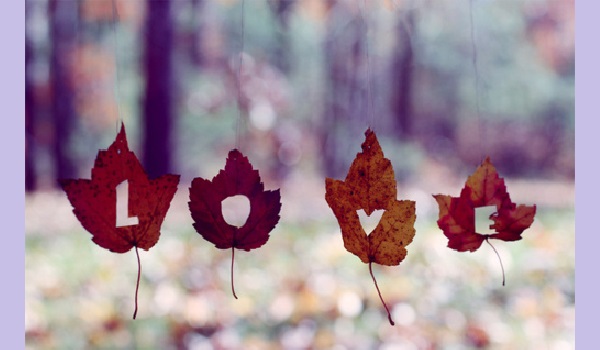 With the temperature in Ludlow slowly decreasing, the activities Fall brings us are right around the corner. Everyone knows that it's the perfect cold weather that's making students excited for fall, making kids switch their short-shorts for sweaters and sweaty classrooms for hayrides.
Fall is also the time for the "cuddle weather" atmosphere that's blowing up on social medias and especially, couple's minds. It's the chance to grab the person you like and enjoy alone time together and just relax with each other.
"Cuddling is cute because it's all cold inside and it's an excuse to get close," Junior Josh Paulino said about cuddling with his girlfriend.
Fall is a beautiful time of the year where the leaves are changing and the temperature is dropping, and better yet, there are always tons of fun fall activities to do with your boyfriend, girlfriend, or even your best friend. The list of things to do could go on and on, but I pulled together a list of dates that even I would do in a heartbeat. It's time to grab some hot cocoa and enjoy the Fall spirit!
Group Dates
Haunted hayrides are the perfect group date, whether going on a double date or with your group of friends. Get spooked close to home on the hayride at McCray's Farm in South Hadley, where it's open weekends in October for $20. It's a little too expensive for one round, but Junior Jessica Sanches shares that it's "definitely worth it if you're willing to wait long. It's a cute scary date!"
Not into hayrides? Check out Fright Fest at Six Flags New England! Beginning on September 21st all the way through November 3rd, you can enjoy yourselves at the theme park. But, when the clock strikes 4, expect to be scared to death by zombies popping out at you and scary surprises everywhere. The cost is just the normal admission fee that gets you into Six Flags, unless of course, you have their Season Pass.
Don't forget what October 31st is. Halloween is the perfect excuse to dress up, grab your closest friends and your significant other, and go out into the town
Family Outings
Outdoor activities, like apple picking, is the ideal date for going with your family, or even his. Lots of local farms offer apple picking, like Dickinson's Farm in Granby. In Ludlow, the destination for a fun outdoor activity with some family is definitely Randall's Farm. They host a corn maze for just $8, and also offer pumpkin and scarecrow decorating along with it. Not to mention they also have amazing ice cream at Elsie's Creamery.
One of the best at home family activities, whether with yours or with your significant other's, is pumpkin carving. You can take a drive up to the farms in Amherst, choose some locally grown pumpkins, and bring them back and carve them. It's fun, even if you mess up, and it gets you in the Halloween spirit
One on One
These are the more intimate dates that make Fall the best season to be with the one you like. As a girlfriend myself, I personally know what are the best things to do with just the two of you and no one else. If you want a relaxed date, just set aside a whole day where the two of you can just be together at either one's house. You could rent movies, lay on the couch, and do what all couples love to do, cuddle.
Another great thing to do while inside is to spend time baking. It's Fall, and with it comes all of the delicious seasonal flavors you can bake with him or her. Try your skills out by baking pumpkin or apple pie from scratch, or if it's too much work and time, brands like Betty Crocker and Pillsbury sell seasonal mixes varying from cookies to cakes. Baking desserts gets the two of you closer together, and you'll be able to laugh and joke around about it. It will create memories for the future, and plus you get to taste the masterpiece of what you both made.
For the outdoors, a simple date could be right in your backyard. Pack up a basket with your favorite foods and beverages, set up a blanket outside, and then you have a simple romantic picnic that doesn't involve too much effort. If you want it to be more romantic, make it last all the way to the night and lay outside together. If it's cold, make a cozy bonfire, maybe roast some marshmallows, and even watch the stars. The simplest, most romantic dates could be right in your backyard.
Going to sports games is something you could do with anyone, whether going with your best friend to cheer on the boy's soccer team, or with your family to a Red Sox game. A great way to end an evening is grabbing your comfiest stadium blanket and going with anyone you want to the varsity games at the high school's stadium. It's only $3 to get in, and it doesn't waste much gas or time to get there
You don't have to follow these dates exactly how they are. Add your own unique twist to them and surprise someone even more. Fall is the season to get close to that girl or boy you like, just ask any couple you know, it's bound to be their favorite season to be together. It's time to start planning and making your own ideas come true. You both are going to love every second spent with each other in the beautiful season of Fall.