Brian Bylicki: a Ludlow High man we all know and love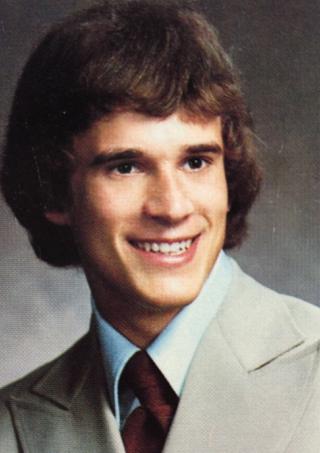 "I vowed after my senior year to never come back to Ludlow High School," said government teacher Brian Bylicki in 1978.
According to Bylicki his senior year was filled with protests, walk outs, and overall chaos. Back in 1978 the teachers at LHS were on a "work to rule," meaning they worked only from 7:25-2:05 and would perform no extra work that went beyond what was mandated by their contract. There was no staying after to help students, and were no extracurriculars.
"Try applying to colleges with no school-related activities," said Bylicki.
As an act of protest, one day Mr. Bylicki and the rest of the student body walked out from 7:45 a.m. until 10:45 a.m. when the school committee convinced the students to come back in.
Even back then Bylicki was all about government, as he was chosen as one of the students to represent his class and sit down to work out an agreement with the school committee.
But despite the trouble Bylicki experienced as a high school student, he did come back. In 1983 Bylicki was offered a long term substitute teaching job at LHS that he could not refuse. "I really ended up enjoying it and by the end of my duties I changed my mind about teaching at LHS, and in 1968 became a full-time member at LHS, teaching government and 10th grade global affairs."
Bylicki spent a good amount of his academic and personal years after high school at Western New England University where he pursued a career in teaching and received his bachelor's degree.
Outside of teaching Bylicki was a busy man. He had multiple jobs such as cleaning up a bar in Springfield and window washing on a high-rise,
Bylicki furthered his education by attending courses at the University of Massachusetts in Amherst (UMass) and also through the University of Indiana. The classes were not part of program such a Master's degree, but rather for Bylicki's personal gain.
UMass (where Bylicki has taken many courses) has greatly impacted him on an academic and personal level.
Senator George McGovern, the most interesting person Bylicki has ever met, visited UMass. Also, one of his professors, who was a role model for him, was from Hungary. In the middle of his course the professor left for his home nation to write the Hungarian Constitution after the Soviets were thrown out of power.
Although UMass introduced Bylicki to some very influential government classes, he also has had some "fun" classes such as the one he took at the University of Indiana, Capturing Kid's Hearts.
This course was taken in Hartford, but it was associated, funded, and came from the University of Indiana.
"It was taught by a high school and college cheerleader," said Bylicki. "We were taught how to bring a 'positive' atmosphere into our classroom. I can honestly say it was the most bizarre class I have ever taken in my life."
The assistant principal at Ludlow recommended Bylicki to take the course in hopes to energize student council and his classes.
Although Bylicki refers to himself as a "government nerd," academics and school are not the only things that take over Bylicki's time. His love for baseball has occupied his life ever since he could walk.
As a kid Bylicki even believed that one day his career would be a professional baseball player.
"I used to think that since they drafted Carlton Fisk, the catcher for the Red Sox from New England, I would have a chance to be drafted too," said Bylicki.
Today baseball is his favorite thing to watch on television. He loves to attend games whenever he can. According to Bylicki his idea of the most important thing in history is even centered around it.
"It was a blue moon on Oct. 27 2004," Bylicki began to explain. "I was always tormented as a kid for believing the Red Sox would win the world series. It was the bottom of the 7th and I knew that the Red Sox were finally going to win. It was midnight and I woke up my 12-year-old daughter and my 15-year-old son because it was something so great that they might never again see in their lifetime. As soon as the Red Sox did win it made it one of the best nights of my life."
Bylicki is known for his complex life and the activities he's tackled. His day starts at 4:15 a.m. where before the break of dawn he's already read the daily papers and answered emails. He even joked, "Mr. Mulvehill always says when he wakes up at 5 a.m. and there's an email from me he knows it's going to be a long bad day." The day never stops between working at the school, student council, extra help, or some government-related responsibility such as the Charter Commission in Ludlow that he tackled in 2006 after a student dared him to join.
It's not always all work and no fun for Bylicki.
"I give myself a break on Friday afternoons," said Bylicki. "That time is reserved to do absolutely nothing and give my mind a mental break, and of course watch baseball."