Shannon Ramah joins LHS' Social Studies department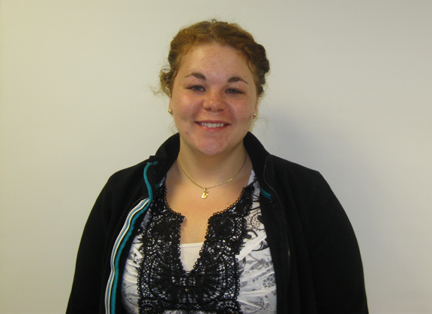 This year Ludlow High School welcomes to the building a new psychology, sociology, and U.S. history teacher,  Ms. Shannon Ramah.
Mrs. Mary Jane Zwyiak is retiring this year and Ms. Ramah has taken her room and her place in the Social Studies department.
Ramah is from West Springfield, Mass., and graduated from West Springfield High School. She attended UMass, Amherst, and received her degree is in History.
After high school Ramah, worked as a substitute aide/paraprofessional in her hometown. While in college she was a tutor in Springfield, and completed her student teaching in West Springfield.
She was a long term substitute at Turner's Falls High School and taught World History, U.S. History, and Current Events.
Ramah chose teaching as her profession because she was inspired by a great teacher who believed in her and helped her accomplish her goals. "Sometimes all you need is a teacher who believes in you."
After receiving an F on her first A.P. History test, Ramah thought that history wasn't her strong subject.  Her teacher told her that she can do better, and that's exactly what she did the next day.
This teacher believing in her inspired her to do better every day after that. "I hope that at least one of my students will feel that I inspired them to be better people," said Ramah.
"She's very nice and welcoming and explains things very well in class so that it's easy to understand." says senior Brandee Baker.
Her biggest hobby is history because she likes that everything you do and see has a story and a past to it. Ramah enjoys reading about American history and traveling the country. She has a personal goal of visiting all 50 states.
Ramah wanted to work in Ludlow because of the great sense of community. She's worked in different districts, but she says Ludlow is a "community that encourages learning and growth through sports, school, and other town organizations."
"I enjoy pushing students to question and accept the fact that there may not be answers to many of life's difficult questions," said Ramah.
She chose to teach psychology because it studies the individual mind and the way we function. It's a science that has few answers.