LHS girls shop for prom dresses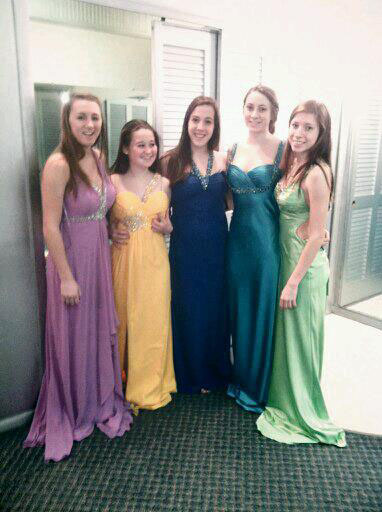 Prom is April 28 and many have already begun their search for the perfect dress. For some, the theory behind starting prom shopping early is that they have a wider selection of dresses to choose from, but for others, it's the store guarantee that no one else will have the same dress.
Many stores such as Just B and Modern Bridal have a registration system which ensures that no one from the same school can purchase the same dress, and everyone knows how girls hate to have a twin at prom.
"I started my dress shopping about a week ago," senior Haley Carroll says, "I don't want to be the one running around like a chicken with its head cut off  few weeks before prom, worrying about finding the perfect dress and having to worry about whether or not I'll be able to get it altered in time for prom." A lot of girls start their shopping early so they cut down on the stress of finding a dress.
Dresses can usually take up to six weeks to ship in if you need a certain size, so starting dress shopping earlier is also a good idea just in case your dress ends up being on back order and will not be shipped for another two weeks on top of that.
When shopping for your dress, you should be aware of your budget. Some girls can go all out and spend $500 on a dress, while others may spend a little over $100. Why drool over a dress if it's way out of your price range?
"I plan on spending under $100," says senior Siearra Papuga. "I will never where that dress again."
Some seniors are reaching a little deeper in their pockets. Senior Haley Buck spent $400 on hers.
"I'm going to a wedding soon and will wear the same dress," she says. "It's hard to find a dress that fits me without spending a lot of money to get it tailored to fit me."