Nicki Minaj takes throne as Queen of Rap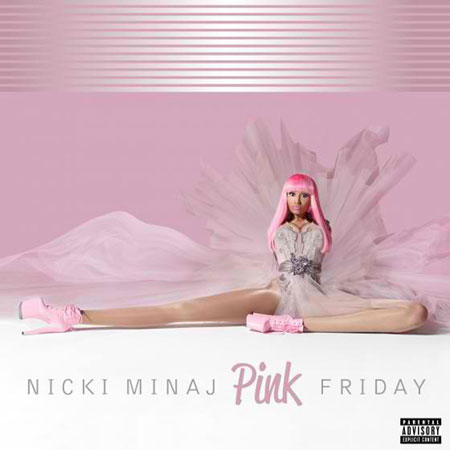 Nicki Minaj released her debut album, Pink Friday, on Nov. 19. and on this LP she proves to her audience that she should be known for more than just her sex appeal.
Minaj's album includes songs featuring artists such as Eminem, Rihanna, Drake, Natasha Bedingfield, Kanye West, and will.i.am. These artists all help out Minaj in an album that was ranked number 1 in US Billboard's Billboard 200, R&B/Hip Hop Albums, and Rap Albums in 2010-2011.
Minaj shows her confidence in a hit single called, "Did it on em," explaining why she believes she is a better rapper than Lil' Kim and overall the best female rapper.
 Nicki Minaj goes after anyone who doubts her: "Shout out to my haters, sorry that you couldn't phase me," she raps in "Moment 4 Life," a song that establishes the fact that she's happy in her life right now and wants to stay that way.
Pink Friday varies from songs about other rappers and Minaj's hate towards them, to her love life and journey to the top.
In the song "Roman's Revenge" which features the always popular Eminem, Minaj disses Lil' Kim about how she is too old of a rapper."Yeah, I said it, has-been. Hang it up, flat screen." What that means is Lil' Kim is too old of a rapper and its time for her to hang up the microphone and quit.
Though Minaj has a lot of hate towards Lil' Kim, she also has happier songs such as "Check it Out," which features Black Eyed Peas singer will.i.am. This song was inspired by the song "Video Killed the Radio Star," sung by The Bugles. In this single, Minaj tells anyone who hasn't listened to her music before, that they need to check her skills out.
This album is mostly focused on the success Nicki Minaj has so far in her career. She is happy with what she has accomplished, and anyone who grew up with her type of  life should be.
Minaj, who is from the hard area of Queens, New York, has had to overcome struggle throughout her life. She grew up in a troubled home with a father on drugs and a struggling single mother. She was able to graduate from LaGuardia High School where she studied singing and acting. What she has accomplished so far proves that anything is possible. She is an inspiration to a lot of people who have listened to her music.
This album has been such an overall success, and successful is what Nicki Minaj is portrayed as now. Minaj may be satisfied with her debut album, but will she have even more albums in store for her fans in the future?