Reading now more popular among teens due to TikTok
Over the years, TikTok has gained a lot of popularity among all different age groups. Depending on the videos that pop up on your "For You Page," you might have seen a trending hashtag, #booktok. People have used the hashtag to recommend books from every genre. Many students at LHS have become avid readers due to influencers who recommend books.
"It seems like more LHS students are reading and sharing books now than in my recent memory. There are lots of good conversations happening about favorite (and not-so-favorite) books and authors," says Jamison Hedin, LHS librarian.
There have been over 5 million videos uploaded on TikTok using the hashtag #booktok to recommend books. Tiktok has had such a big impact on books that if you go into a Barnes & Noble store, you will see a table or section labeled #booktok, which is filled with books from TikTok.  
People who have never even thought about sitting down and enjoying a book might think differently now.  Personally, I have started to read more books because of the influence of TikTok. I never used to read books, but because of the influence TikTok has had,  I've read five books in the past two months. 
"I won't exactly say TikTok is what influenced me to start, but it truly has caused me to read more books," said LHS junior Ebru Karaaslan.  She is one of many LHS students who has been influenced by TikTok. "I've been introduced to so many new books and tropes from tiktokers and I have new books to read every day." 
Hedin explains the impact: "When a TikToker really raves about a book or talks about how it made them cry, their enthusiasm and passion really sells the book and you feel like it's a truly honest recommendation." 
The Romance genre is popular. A book that has gained popularity on TikTok is It Ends With Us By Colleen Hoover. Personally, I have read the book and I loved it. The book is about a girl named Lily who is ready to start her life and meets a boy named Ryle and falls for him. But as she's falling for Ryle, her first love, Atlas reappears and causes a strain on Lily's relationship with Ryle.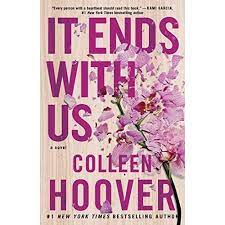 A couple of TikTokers who are famous for recommending books are @abbysbooks,
@kendra.reads, and @sydneyybean. They are known for their book recommendations. Kendra has 123.6K followers on  TikTok, she recommends books that fall into the Romance genre. On her page, you will find subheaders that you can choose to find a book in the category of romance that you want to read. Kendra, Abby, and Sydney all have links in their bios that show the books they have read and are currently reading. These ladies are part of the reason TikTok has had such an effect on books. People will return to their page to find a new book to read.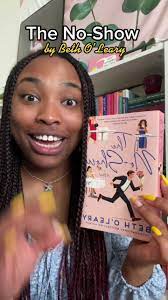 Alexa Lavigne said, " If I'm having trouble finding a book to read I'll usually go on TikTok and see what people are raving about"
Over the years TikTok has grown in popularity, I wonder if the popularity of books will continue to grow if TikTok continues to push more people to read.