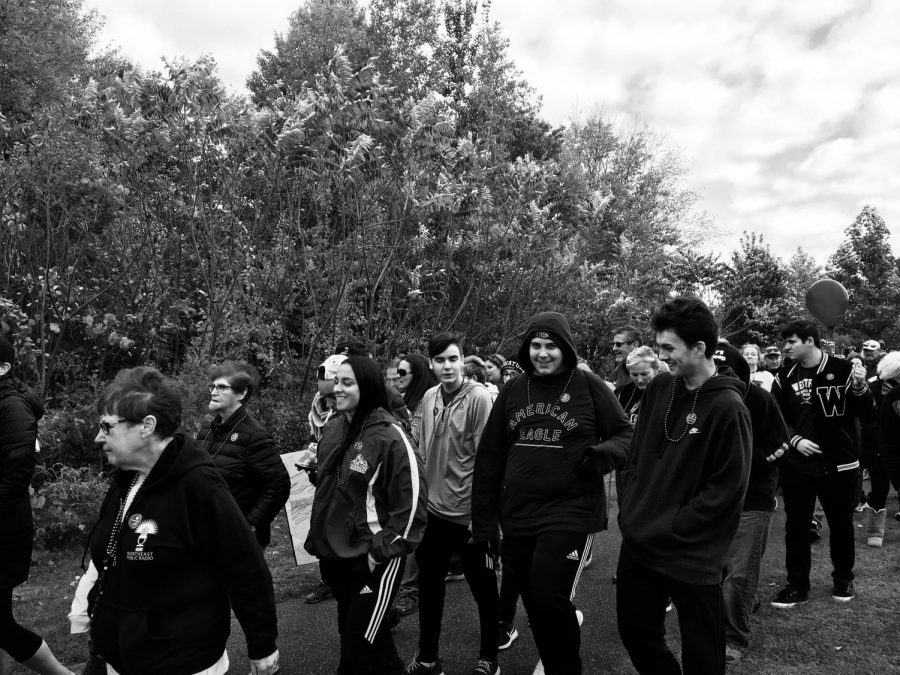 LHS Portuguese Club Participates in Out of the Darkness Walk
On October 26th, 2019, the American Foundation for Suicide Prevention is holding its annual Out of the Darkness Walks.  
The Out of the Darkness Walks is a one hour walk in School St. Park, Agawam, MA to promote suicide awareness and prevention. The walk will begin at 10 A.M. After the walk, food and music is offered until 1 P.M. The AFSP invests the funds raised from this event into further research into suicide, such as starting educational programs at schools to educate students on suicide, creating a larger platform by advocating certain public policies and providing mental support for the families that have experienced loss due to suicide.
Ludlow High School will be participating in this walk, represented by the LHS Portuguese Club. LHS seniors Michael Morgado and Ryan Malaquias will be taking the reins and will lead the club members and any other Ludlow High students that would like to participate in the walk. 
"Suicide is something that has impacted everyone in our community and not everyone knows the traumatic effect. We are trying to raise awareness for those who need help and so they feel like there is someone there for them," said Morgado.
We, at LHS, have personally felt the pain of suicide with the loss of LHS freshman Nathan Carreira, who died on March 26th, 2018. Nathan was a beloved member of the LHS family, as a part of the football, baseball, and ski teams, a musician, an artist, and a poet. Nathan's parents Karen and Michael Carreira have started a team on the AFSP website and have raised more than $15,000 to help spread awareness on suicide prevention in the name of their lost son Nathan. 
If you would like to sign-up, donate or find out any further information please refer to: https://afsp.donordrive.com/index.cfm?fuseaction=donorDrive.event&eventID=6245