Volleyball Marathon held at Baird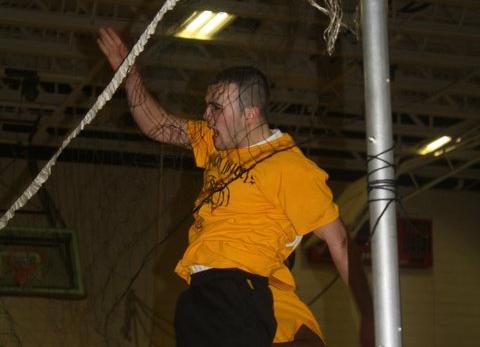 The Volleyball Marathon was held at Baird Middle School on March 4 through 5, from 6 p.m. to 7 a.m., and the team "1017 Brick Squad" was determined the winner of the playoffs. 1017 Brick Squad was made up of seniors Marc Bamford, Chris Pereira, Morgan Glanville, Bre Charbaneau, Alex Bernardo, Alexis Holdsworth, Brandon Olivera, and Nick Gow.
Brick Squad defeated the Fallen Angels in the finals 16-15. The team received movie passes, a Dominos gift card, and a commemorative plaque.
This year the Volleyball Marathon was put on as a fundraiser by the LHS band and yearbook. Mr. Kevin McAvoy, Ms. Michelle Fontana and Ms. Amber Lowe took over because Mr. Brian Bylicki, advisor for student council, has "retired his volleyball whistle."
Some changes were made this year and precautions were taken due to the inappropriate team names on t-shirts last year. Before shirts could be printed, they needed to be approved by Lowe, Fontana or McAvoy.
"This [was] a great fundraiser and the band and yearbook are always looking for ways to raise money to support our programs," said McAvoy.
This year 36 teams competed.