Car culture at LHS
As much as most people don't care about what they drive, there will always be a select few who are into car culture and strive to make their car represent who they are. There are a few students at LHS who have nice cars, most notably juniors Jacob Goodwin and Anthony Martins.
Goodwin owns a 2008 Mazda MazdaSpeed 3. He says that what he loves most about driving his car is the ride quality, and his favorite Mod/ Aspect of his car is the Stock Mazdaspeed turbo. The engine and transmission in his car is a 2.3 direct-injected turbocharged 4 cylinder, with a 5-speed manual transmission. From the factory, the '08 Mazdaspeed 3 makes a whopping 263 hp and 280 ft. lb of torque which is a lot for a hot-hatch of this size. It only weighs 3,153lbs, meaning that you will feel every single one of those 263 horses in this bad boy. The Mods he has put into his car are an aftermarket Catback exhaust and a cobb ram air intake. 
Altogether he has spent around $9,000 on his car. Compared to his current car his dream cars are vastly different. Goodwin's dream cars are a Dodge Demon or a 1970 Dodge Challenger. He also credits Forza for him being interested in cars. Goodwin claims that the sacrifices that he has made to afford his build were that he "spend all of the money in my account."
 I love Jacob's car. I think what he has done so far with the Mazda is very good and the build is coming along nicely. He used to have a set on Enkei's for his wheels but he has since taken them off.
Martins owns a 2007 Subaru WRX Limited. His favorite thing about driving his little Subie is "the handling and its ability to stick to the ground around a corner." 
His two favorite things about his car are the AWD and the Turbo. Like Goodwin, his car has a manual transmission paired with a 2.5L Boxer 4 cylinder which pushes out a mean 224 horses and 226 ft. lbs of torque, weighing in at 3,050 lbs. That sounds like it would be a fair race against Goodwin but if one understands the next bit of information I feel like Anthony would stand a good fight.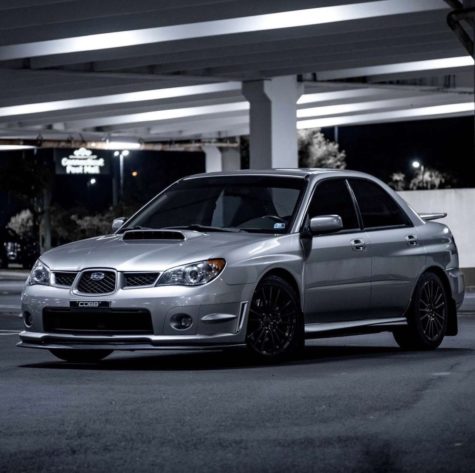 His mod list is as follows, "aftermarket suspension, aftermarket wheels, an aftermarket ECU, an aftermarket intake, and many others." He claims he has only spent "$3,000 on the car altogether," but I highly doubt that. His dream car is an Audi Rs6 Avant which is a beautiful choice if I may add, it is one of my favorite wagons. He credits his "Old Man" for getting him into the car scene. And that he has not made any sacrifices to be able to afford his car and that all he had to do was put in work over the summer.